Spirit of Enterprise
The Chairman's Spirit of Enterprise Award was initiated in 1975 to recognize local companies that have made significant contributions to the development of our community.
This award is selected by the four most recent chairs of the Fort Worth Chamber. The recipient is selected based upon contributions to the advancement and prosperity of the city, as well as commitment to the preservation of the American private enterprise system.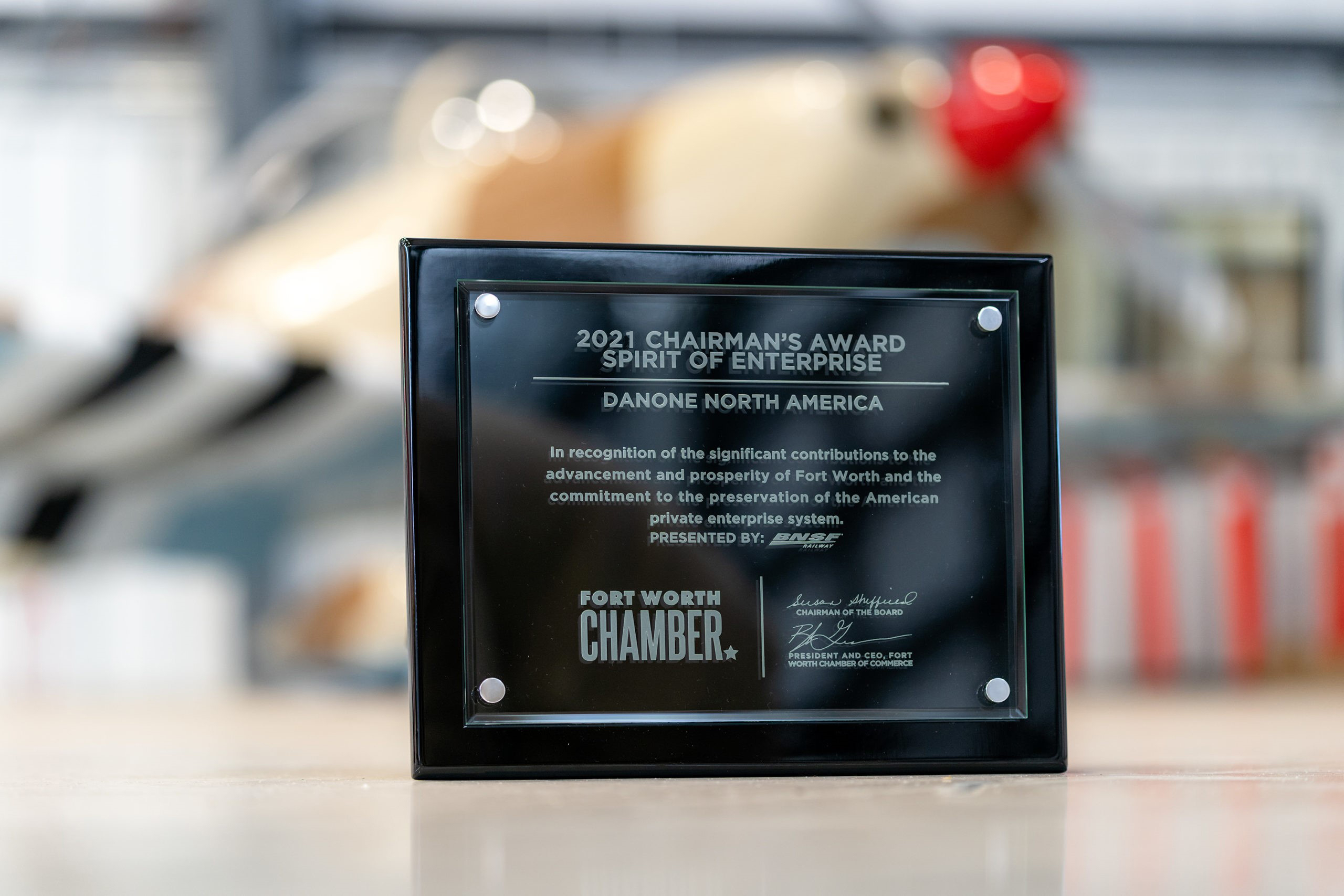 Past Award Recipients
2023 RECARO Aircraft Seating Americas, LLC
2021 Danone North America
2020 Wabtec Corporation
2019 Molson Coors Brewing Company
2018 Ben E. Keith
2017 Byrne Construction Services
2016 GM Financial
2015 Acme Brick Company
2014 Tarrant County College District
2013 Cook Children's Health Care System
2012 Kelly Hart & Hallman, LLP
2011 Wells Fargo
2010 Amon Carter Museum of American Art
2009 DFW International Airport
2008 Gideon Toal
2007 Lockheed Martin
2006 JPMorgan Chase
2005 Texas Christian University
2004 Sundance Square
2003 - No award given -
2002 XTO Energy Inc.
2001 Carter & Burgess, Inc.
2000 TXU Electric & Gas
1999 Fort Worth Star-Telegram
1998 Southwestern Bell Telephone
1997 Southwestern Exposition and Livestock Show
1996 Alliance Development Company, Inc.
1995 Union Pacific Resources
1994 Alcon Laboratories, Inc.
1993 Burlington Northern Railroad
1992 Harris Methodist Health Systems
1991 Bell Helicopter Textron Inc.
1990 - No award given -
1989 Pier 1 Imports, Inc.
1988 General Dynamics
1987 Freese and Nichols, Inc.
1986 American Airlines, Inc.
1985 Texas American Bancshares Inc.
1984 Williamson-Dickie Manufacturing Company
1983 Thornton Industries, Inc.
1982 Standard Meat Company
1981 Texas Refinery Corp.
1980 American Manufacturing Company of Texas
1979 The Western Company of North America
1978 Justin Industries, Inc.
1977 Gearhart-Owen Industries, Inc.
1976 Mrs Baird's Bakeries, Inc.
1975 Tandy Corporation